Looking for an awesome gift to give your favorite coffee junkie? You're sure to find the perfect one in this list of the 10 Best Christmas Gifts for Coffee Lovers!
I'm quickly headed toward Christmas mode here and it's time to start thinking about shopping for gifts. And since it's almost the shopping season, I thought it would be fun to compile a little list of all the adorable coffee stuff out there, just in case you're looking for the best Christmas gifts for coffee lovers…like me.
Coffee surprises are always the way to go when you know a coffee lover. Anyone who knows me, knows that I'm a coffee junkie. I drink way too much of it, especially when I'm out shopping. I love all the fancy choices at coffee shops!
But, when it's time to buy me a gift, don't waste your money on a silly bauble that will just clutter up my home – Gimme some fancy coffee instead!
I'm secretly sick of giving and receiving junky gifts that have no thought or meaning. So often, I wish we could just go back to an old-fashioned handmade Christmas and forget about all the commercialized junk today. And based off the conversations in the checkout line, I know many of you feel the same way.
So, this year, let's make it our mission to buy gifts that really mean something to people. Give them things they really love instead of some random knick knack off the clearance rack.
Not only will you save money, but you'll be giving a gift that is truly appreciated, too!

So, let's start with the coffee lovers out there! Here's my list of the 10 Best Christmas Gifts for Coffee Lovers under $50…
---
10 Best Christmas Gifts for Coffee Lovers Under $50
1. Treasure Chest of Coffee
How awesome is this Treasure Chest of Coffee? I mean, seriously…there's enough coffee here to delight your favorite java junkie for some time!
Each sampler makes approximately one 6-8 cup pot of coffee, depending on the preferred brewing strength.
Coffee included:
Sinful Sundae Flavored Coffee
Peruvian Fair Trade Specialty Coffee
Hazelnut Flavored Coffee
Breakfast Blend Specialty Coffee
Amaretto Flavored Coffee
Kenya AA Specialty Coffee
Pumpkin Spice Flavored Coffee
Cafe Carmel Cream Flavored Coffee
Michigan Cherry Flavored Coffee
Toasted Almond Flavored Coffee
S'mores Flavored Coffee
Caramel Pecan Pie Flavored Coffee
Caramel Apple Flavored Coffee
Sea Salt Caramel Flavored Coffee
Costa Rican La Minita Specialty Coffee
Available on Amazon for $49.95
*
2. Starbucks Daybreak Gourmet Coffee Gift Basket
This gift is packed full of decadent goodness from cookies to the most rich of coffees…
Set includes:
Starbucks coffee

Nonni's biscotti

Walkers shortbread rounds

Assorted tazo tea
Available on Amazon for $36.57*

3. The 12 Coffees of Christmas Gourmet Gift Box Set
This gourmet gift box set offers 12 delicious coffees in 1 cheap gift, making it the perfect quick and easy gift for your favorite coffee lover!
Coffee flavors included:
Breakfast Blend

Butter Pecan

Caramel Kiss

Christmas Cookie

Cranberry Crème Brulée

Dark Chocolate Decadence

Hazelnut

Holiday Magic Blend

Jamaican Me Crazy

Jingle Java

Turtle Sundae

Vanilla Nut Creme
Available on Amazon for $22.99
*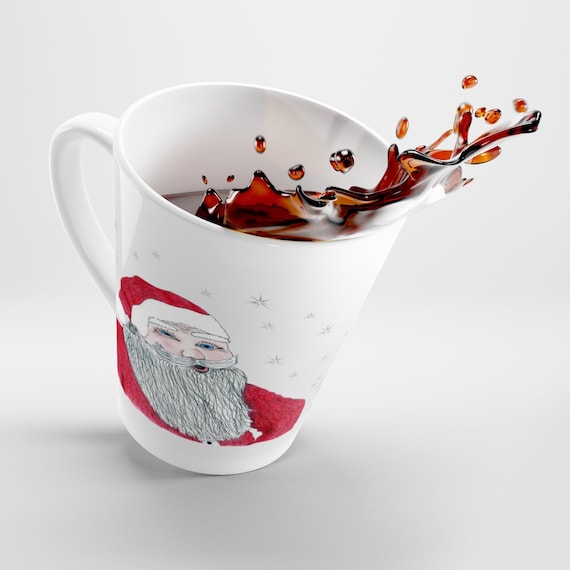 4. Santa Claus Coffee Mug
Help your coffee lover get in the holiday spirit with this gorgeous hand-painted coffee mug featuring Santa Claus.
Available on VLHamlinDesign for $15.00
5.
Monin Gourmet Flavorings Coffee Collection
Give them the gift of flavoring their own coffee with this decadent collection of gourmet coffee flavorings!
Flavors included:
Caramel
Amaretto
Toasted Hazelnut
Irish Cream
Vanilla
Available on Amazon for $14.29
*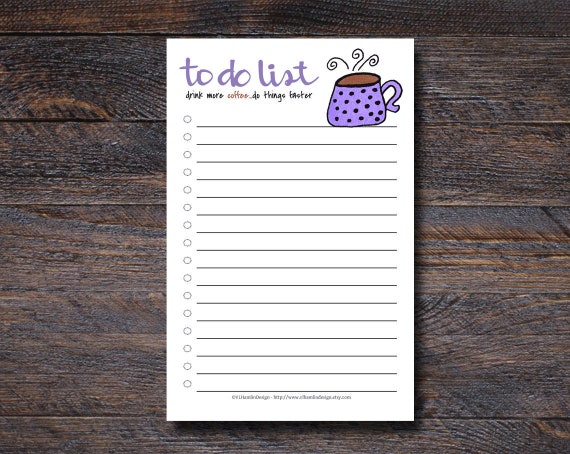 6. Funny Coffee To Do List Notepad
Drink more coffee…do things faster! Seriously, what kinda java junkie wouldn't put this on their list of best Christmas gifts for coffee lovers?
Available from VLHamlinDesign for $12.00
Personalized Stationery featuring this theme is also available.
7.
Mr. Coffee Mug Warmer
Gotta keep that coffee warm and this Mr. Coffee mug warmer is the perfect way to help him out when he's sitting at his desk at work.
Available on Amazon for $10.99
*
8. If You Can Read This…Bring Me Coffee Socks
If you're looking for a gag gift that still serves a useful purpose, get your favorite coffee lover a pair of these hysterical socks!
One Size Fits Most.
Available on Amazon for $10.95
*
9. Coffee Lover's Adult Coloring Book
Give your favorite coffee lover the gift of a relaxing afternoon with an adult coloring book featuring the most gorgeous coffee inspired designs.
Over 50 Illustrations inside plus 10 colored pencils included!
Available on Amazon for $10.70
*
10. Coffee Scrub Soap Bar with Cocoa and Turkish Mocha
The best part of waking up is coffee in your cup, right? So, why not start it out in the shower with this yummy coffee scrub bar featuring cocoa and Turkish mocha fragrances.
4 ounce bar available on Amazon for $5.95
*
This soap is also available in a set of 4 or a gorgeous gift set featuring 2 bars of soap and a wooden soap dish!
---
That's it! We've come to the end of the 10 Best Christmas Gifts for Coffee Lovers – I hope you've enjoyed perusing through these awesome products!
---
Be sure to signup for my daily newsletter to receive free printables, easy dinner ideas, recipes, home business tips and so much more right in your inbox!
---
Like this post? Don't forget to PIN IT to share with your friends:
Have a Spectacular Day!
Last Updated on